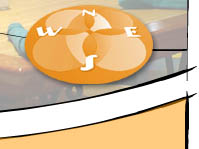 RESTAURANT HOURS

Lunch & Dinner
Tues. - Fri.: 11am - 10pm
Saturday: 2pm-2am
Open on Monday's (Memorial
Day through Labor Day)

FISH FRY

Join us every Friday for our Fish Fry!

Your choice of: Cajun Whitefish, Fried Perch, Fried Cod, or Baked Cod only $10.95!


BECOME A REGULAR!


This is a very exciting and special way for us to keep in touch with you, our Regulars! You will be receiving emails from us with exclusive news, promotions, special discounts and coupons. This is our way of saying thank you for being such a loyal customer. Please tell your family and friends about our Regulars Club so they can share in the value and fun.


Payments Accepted. Sorry, No Personal Checks.

© 2003 Upfront & Company, All Rights Reserved.
Site Designed by: K2 Media Lab
Site Maintained & Modified by: Upfront & Company